Many nonprofits find themselves at a difficult impasse: while direct cash assistance may be the most effective way to support the communities they serve, it can also be the most challenging in terms of soliciting donations. Direct cash assistance allows recipients to decide for themselves exactly what they need the most. However, donors often want to understand exactly how their donations are utilized, leading to an excess of in-kind donations like food and clothing which require extensive resources for proper management and distribution. As a result, many organizations share the same question: how can we encourage people to donate money toward cash assistance?
Earlier this year, USA for UNHCR, an organization that protects and empowers refugees, was able to find an answer to this question through Civis Analytics's fourth annual Ask America Anything contest. Through our analysis, USA for UNHCR was able to examine results across a variety of subgroups. Equipped with this knowledge, the team is able to develop its outreach strategy in a more nuanced, personalized way.
To celebrate Giving Tuesday, Ask America Anything empowers nonprofit organizations to answer a variety of questions central to their missions using data. Each winner had the opportunity to run a test through Creative Focus — Civis's easy-to-use online tool that allows organizations to analyze how their messages affect specific audiences of interest. This type of test is particularly valuable for nonprofits, who often work within tight budgets and face an obligation to continually demonstrate the efficacy of their work.
Creative Focus utilizes randomized control trial experiments in order to quantify the impact of a specific message on key outcomes. Results are used to optimize communication strategies and ensure that messaging inspires action and doesn't cause backlash before putting anything out in the market.
In order to identify messages that encourage donations for cash assistance, Civis tested four potential advertisements created by USA for UNHCR. We found that their most effective message was told from the point of view of a mother whose daughter is able to go to school because of the cash assistance that her family has received. We were also able to identify less persuasive messaging, which focused on the positive impact of cash assistance on local economies. The limited impact of this type of pragmatic messaging may seem counterintuitive to some.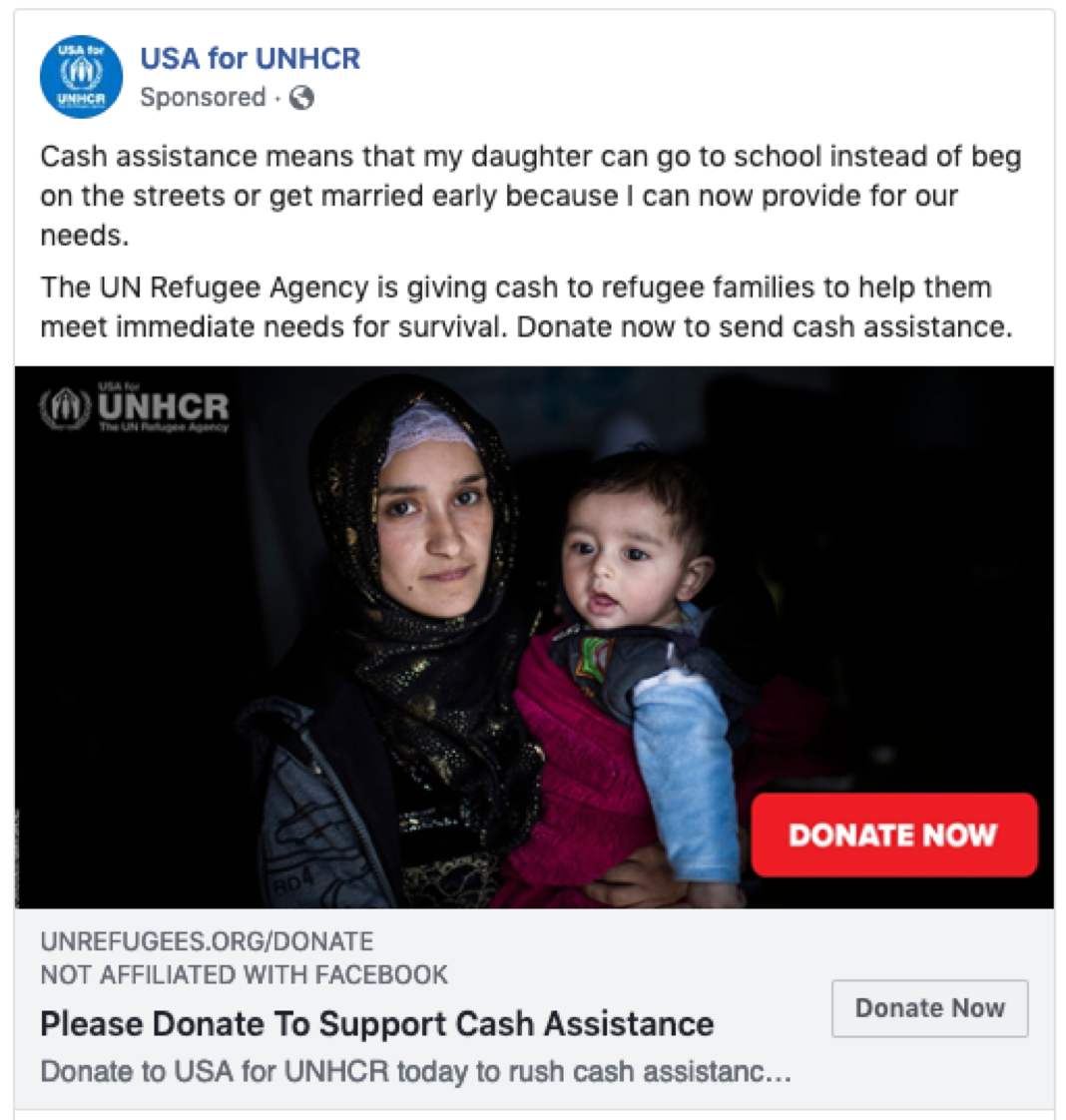 This is the power of Creative Focus in action: the most effective messages do not always align with intuition. These findings will inform USA for UNHCR's upcoming fundraising campaigns as well as the organization's overall messaging/content strategy.
Visit https://www.civisanalytics.com/civis-industry/nonprofit/ to learn more about how Civis works with nonprofits.