Federated organizations ingest overwhelming volumes of data — everything from intelligence on their beneficiaries to transactional information about their donors and supporters. 
Many federated nonprofits are not swimming in data, however. They're drowning in it. 
Deriving meaningful, actionable insights from multiple systems that are disconnected from each other poses enormous challenges. For starters, integrating and transforming data from one or more CRM systems is a highly complex process, requiring many time-consuming and repeatable tasks. Moreover, federated organizations must solve their data management problems at scale, addressing dozens or even hundreds of affiliates, each with its own data sources and systems, and each located at a different point along the analytical maturity spectrum.
But there's a life raft. Implementing a centralized data warehouse, with access and insights democratized across affiliates, establishes a culture of frictionless, data-driven decision making throughout the organization. Many leading federated nonprofits are embracing an automation strategy commonly known as data extraction, transformation, and loading (ETL) to process and integrate data from multiple channels in the correct format for use by these data warehouses. 
Civis Analytics makes these data centralization and standardization processes simple. 
Our cloud-based Civis Platform automates the ETL process, empowering organizations to import, deduplicate, unify, and enhance their data so that it's complete and ready for analysis and action. The result is a framework enabling federated nonprofits to more easily and effectively generate critical insights into increasing revenue, driving smarter decisions, making more impactful and personalized requests of supporters, and improving service delivery. 
Identity resolution, or IDR, is fundamental to this framework. Every organization — even those with only one CRM system — grapples with managing duplicate records, a problem that grows larger as more systems are added to the fold. As seen below, IDR analyzes donor, member, and target audience data from multiple systems, then makes matches among the records they contain, determining which sets of records (e.g., names, phone numbers, email addresses) correspond to the same individuals and should be linked together.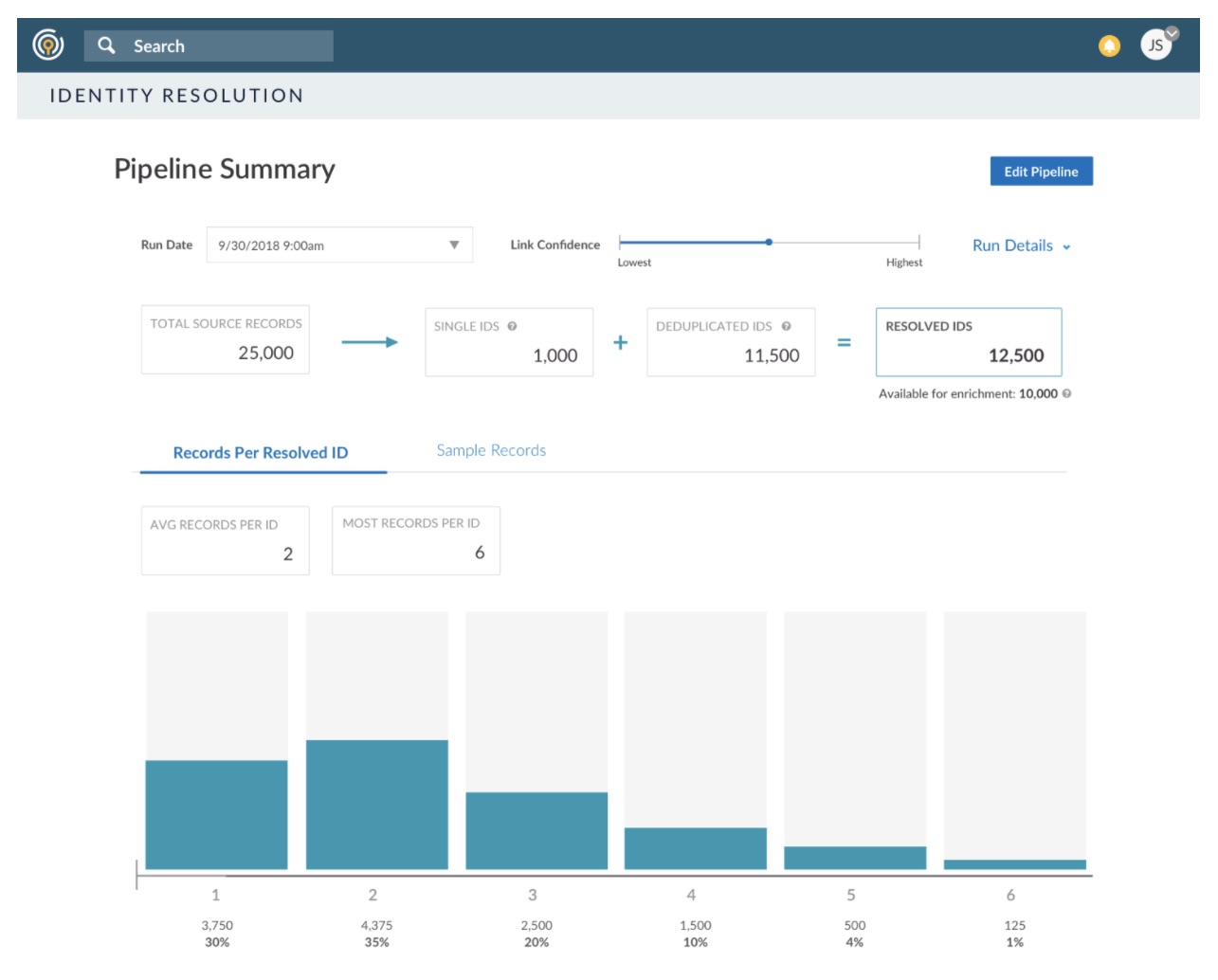 With a de-duplicated, 360-degree view of each constituent, an organization's fundraisers, marketers, and program officers can:
Easily identify individuals who have donated to affiliate and national campaigns, and make informed decisions about how to market to them.
Determine which donors are volunteers, and vice versa. (Volunteers are more likely to become donors than non-volunteers.)
Optimize future appeals to donors and volunteers by aggregating their activity from across channels, ensuring the right people are met in the right places with the right requests.
Develop apples-to-apples comparisons of programs and success stories, and institute best practices.
Cut the cost of advanced analytics that may otherwise be out of reach for local orgs.
Civis Platform also tackles another common obstacle facing federated nonprofits: getting affiliates aligned on which end-user platforms to license, and how to use them. 
Enforcing uniformity on which CRMs affiliates should use requires significant effort, both to secure consent from end users on the "right" software solutions and to guarantee compliance with how those tools are deployed and how user adoption is managed. Beyond those logistical dilemmas, uniformity can stifle experimentation and innovation, too.
Civis Platform enables affiliates themselves to select the tools that work best for their particular end users, delivering a centralized data environment that integrates with point solutions and neutralizes the possibility of botched CRM adoptions (a trend all too common in the nonprofit sector). From there, national organizations can standardize their reporting and segmentation across affiliates in pursuit of key performance metrics improvements.
Civis Platform makes it possible to do all of this in record time, delivering first value in a matter of weeks and full value in a matter of months. We meet your organization wherever it's located on the tech adoption curve, and limit the change management necessary to accomplish your goals. No less important, our approach allows organizations to sidestep vendor lock-in, and reduces the number of specialized services needed for doing this work.
Data centralization, achieved by enabling ETL automation, differentiates federated nonprofits that are data-driven — i.e., those that are smart, forward-looking, and creative-thinking — from those that are not. Don't let the data deluge swallow up your organization: for more about what data centralization can do for you and your affiliates, email [email protected].