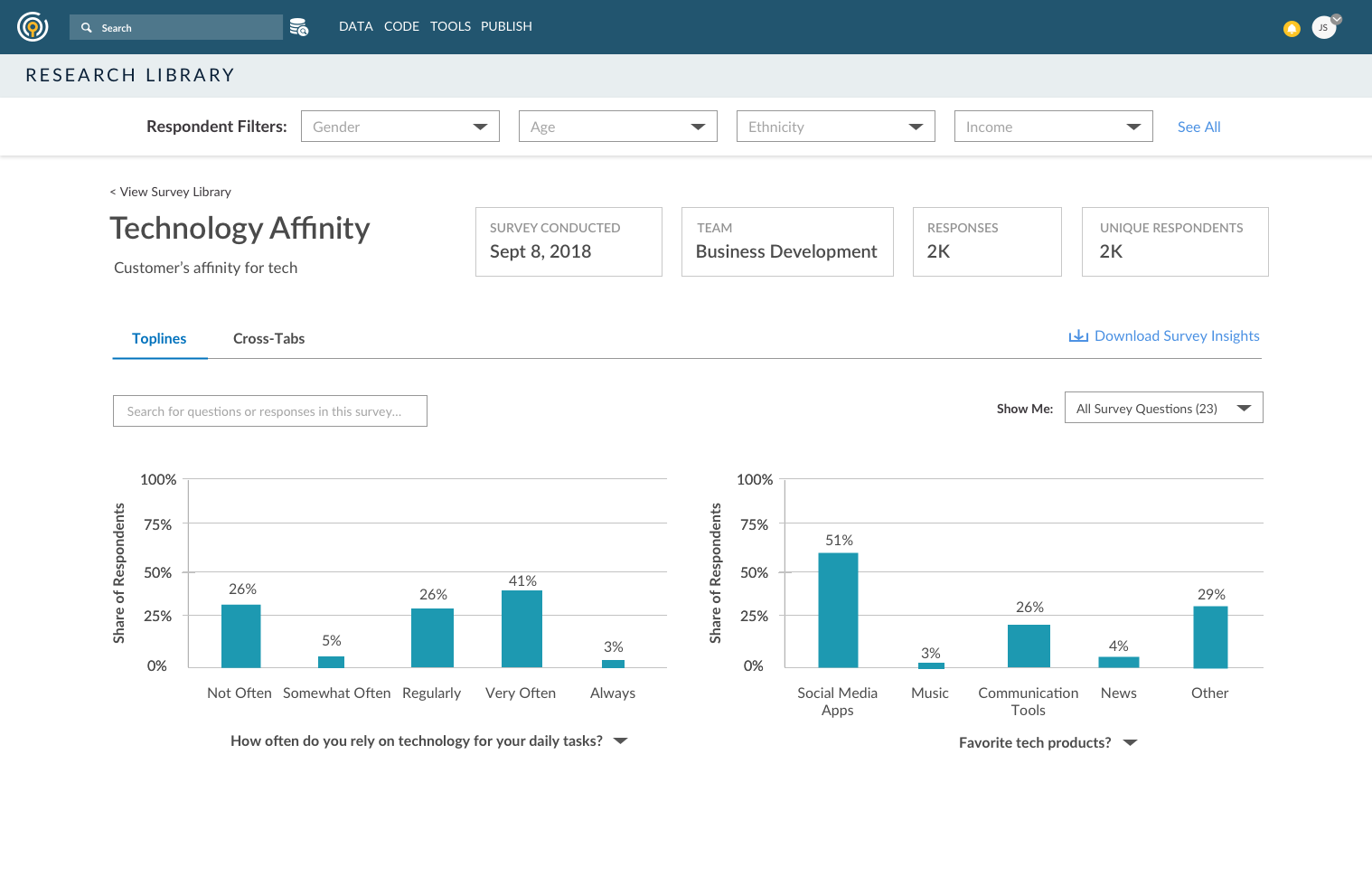 Research Library
Our Research Library provides a single place to track changes in the metrics that are most important, like brand health related to marketplace perception. With a dynamic interface and accurate long-term trend lines, our software helps you understand how and why those changes happen over time and the impact those changes have on customer behavior.
Request a demo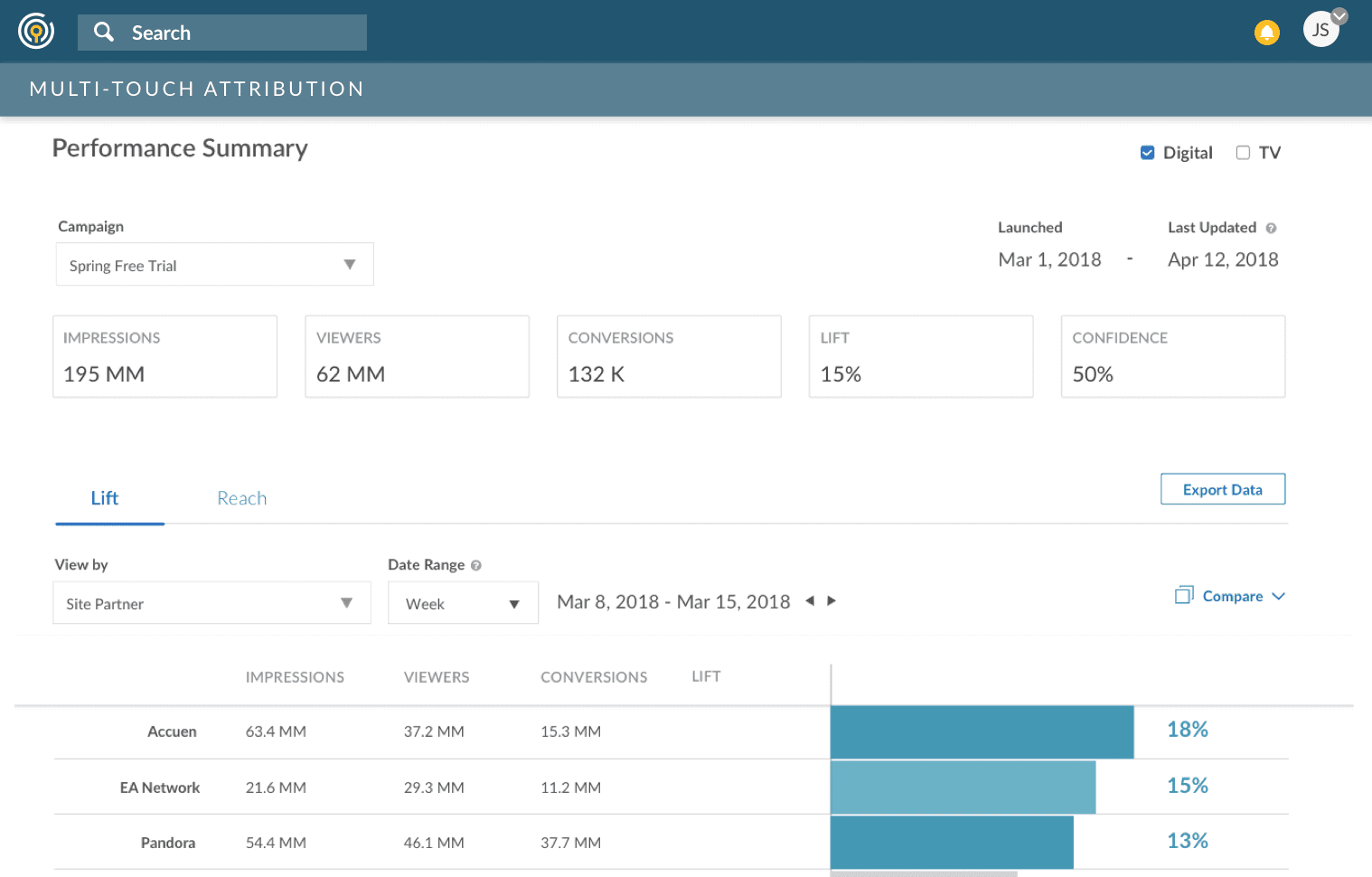 Civis Attribution
Civis Attribution gives you the deep performance insights you need with an approach that measures the incremental impact of your marketing campaigns, allowing you to identify areas of strength - or diminishing returns - at the person, ad, site, or channel level. By combining cross-channel measurement and leading data science methodology, our software gives you crucial knowledge so can optimize your marketing for growth and cost savings.
Schedule a Demo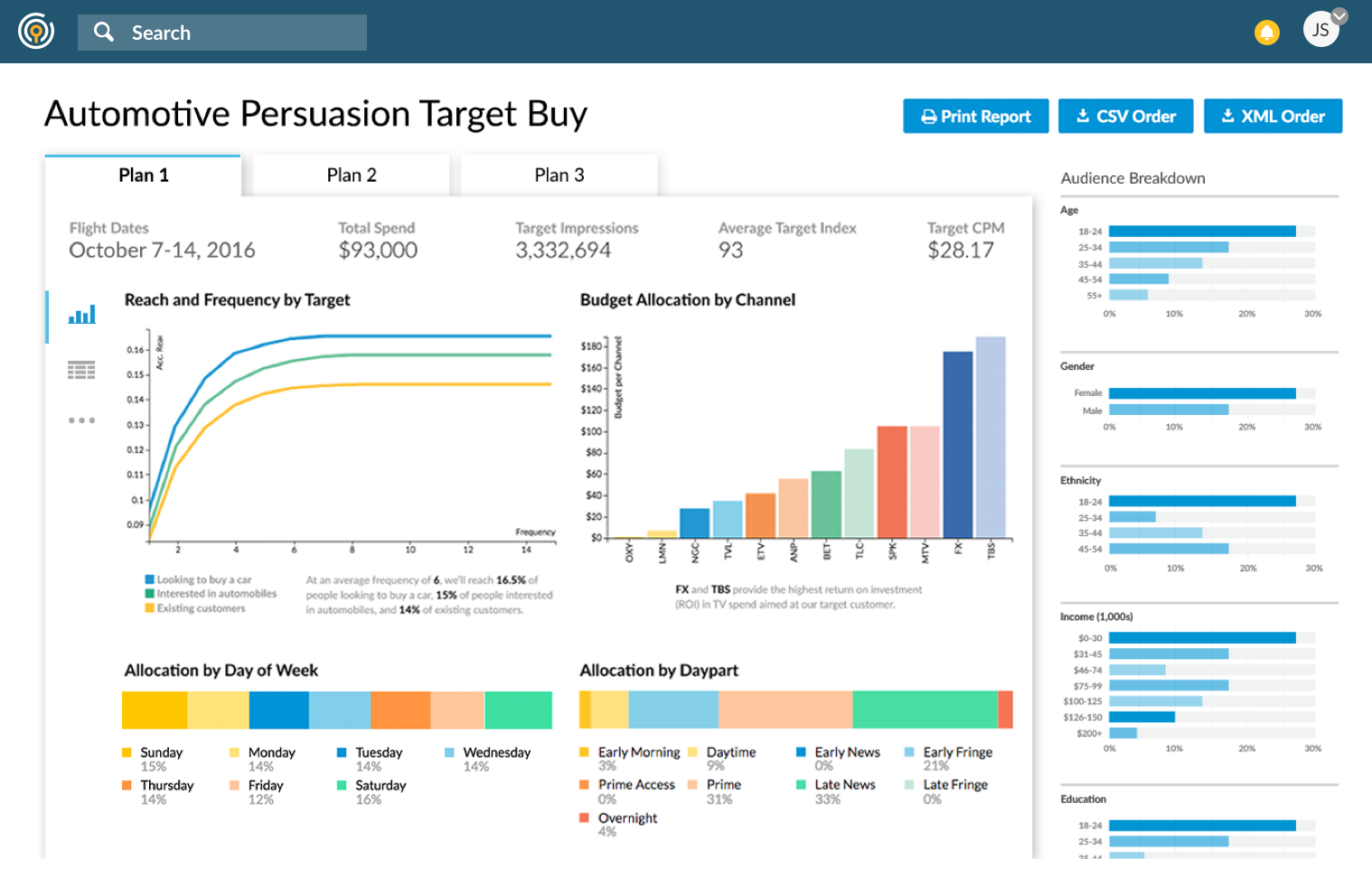 Civis Media Optimizer
Civis Media Optimizer connects your target audience with our rich viewing database. Proprietary algorithms choose the combination of shows that provide the most efficient audience exposure to meet your goals. With Civis Media Optimizer, you get detailed recommendation reports including reach, frequency, content type, daypart, and broadcast vs. cable. When you're ready, easily download the recommended media schedule for negotiations and implementation.
Schedule a Demo
Civis Is Trusted By: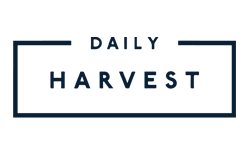 Civis Empowers Consumer Brands to:
Measure, Attribute and Optimize
Identify the campaigns, partners, or creatives that are contributing the most to your marketing program with transparent solutions that go beyond simple attribution models and improve the efficiency of your marketing campaigns.
Segment Your Market to Unlock Growth
Make crucial decisions for your business based on millions of data points. Combine your data with our robust consumer data and in-house research capabilities to segment your market, unlock growth, and bridge the gap between strategy and actionable insight.
Target Development
Whether you want to find more high-value customers, identify high-risk customers, or better understand who would be the best fit for an upcoming campaign, use our predictive analytics technology to identify and target the right customers.
Civis
Learn about our data-driven journey with McDonald's, resulting in a 3–5x increase in same-store sales.