Civis Analytics' COVID Vaccine Campaign Toolkit is a resource hub for organizations looking to use data to inform more persuasive and equitable COVID-19 vaccination outreach.
This toolkit supplies information and best practices to empower data-driven outreach campaigns showcasing messages and messengers that are scientifically proven to increase vaccination acceptance and adoption among target audiences.
The COVID Vaccine Campaign Toolkit is divided into three sections:
1. Messaging and Messenger Guidelines

Follow the links below to access findings and recommendations from Civis Analytics research designed to ensure the most persuasive language is used for each target audience.
New Research (May 2021): Overcoming Vaccine Hesitancy
How do you persuade uncertain Americans to get vaccinated against COVID-19?
Creative Focus Messaging Tests
How employers should talk about the COVID-19 vaccine
What messaging persuades people to get the COVID-19 vaccine?
Civis Analytics Blog Posts
Five data-driven steps for more effective, more persuasive COVID-19 vaccine messaging
How Civis identifies the right COVID-19 vaccines messages for the right audience
Presentation to the U.S. Chamber of Commerce Foundation
Promoting COVID-19 Vaccines and Overcoming Hesitancy (Feb. 2021)
2. Resource Allocation Guidelines

Vaccine Outreach Intelligence Center (VOIC): the tools you need to rapidly identify who to reach and how best to reach them with data and research insights.
The VOIC includes the Nationwide Vaccine Hesitancy Map for visualizing which U.S. counties are most likely to need additional intervention to drive up vaccination rates.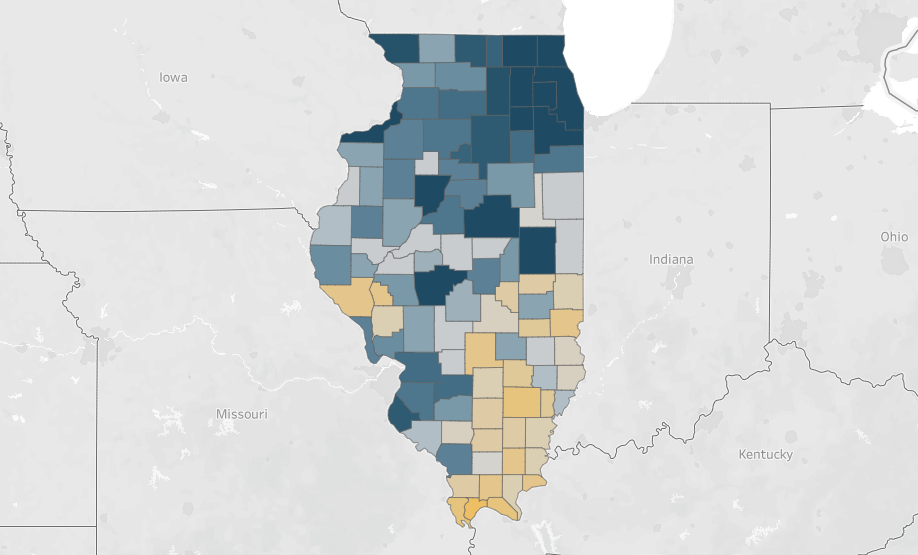 3. Best Practices/Process Guidelines

Follow the link below to explore Civis's five-step strategy for supporting and implementing a data-driven vaccine outreach campaign that ensures organizations deliver the right message to the right audience.
Data-Driven Public Health Outreach
Related Resources:
Civis Case Study: State of Illinois mask-wearing initiative
Bloomberg CityLab: To Get People to Wear Masks, Try Comparing Them to Seatbelts and Helmets
TechCrunch: Illinois is taking a data-driven approach to its mask-wearing ad campaign
Smart Cities Dive: Illinois' $5M bet to increase mask-wearing among residents
PsychologyToday: The Rise of COVID-19 Vaccine Selfies on Social Media
Fierce Pharma: Vaccination persuasion: Personal stories most likely to influence people towards COVID-19 shots, analytics firm finds
Medical Marketing + Media: Illinois compares masks to seat belts in its effort to encourage people to wear them
"Just like every aspect of our coronavirus response, the state of Illinois' COVID communications is rooted in science and data. We've worked with Civis to test which messages work most effectively to increase mask-wearing, participation in contact tracing and willingness to get the vaccine. With all the topics we've tested, we've seen that personal benefits are what resonate with people — meeting people where they are and giving them straightforward reasons to do what's right."
— Alex Hanns, Deputy Press Secretary, State of Illinois