Civis Analytics Weekly Report  |  Fielded April 2-3 and April 10-12, 2020
State and local governments across the country need to make quick decisions to prevent or delay the spread of COVID-19. These governments are being asked to simultaneously address the public health issues raised by the outbreak, as well as the economic and societal effects caused by their response. In this unprecedented and quickly evolving situation, timely information about the public's beliefs, attitudes, and behaviors will be crucial to governmental policymakers. 
To help government organizations respond to new issues and track changing attitudes over time, Civis has launched a recurring pulse survey of American adults.  We will be providing the topline results freely to any interested public sector organization. To receive regular email updates, complete the form below. If you have questions about the research or want to request custom analysis from Civis, please fill out the form at the bottom of this page. 
This waves of our survey were fielded between April 2-3 and April10-12, 2020 and reflects responses from 2,726 and 2,609 Americans, weighted to be representative of the American public. Highlights are below, and a full set of topline results can be found here.

Overall concern about Coronavirus appears to have leveled off, though concern remains high (87% are concerned). We also continue to see staggering levels of impact paired with sustained support for government social distancing policies.
Highlights are below, and additional topline data can be found here.
Support for government policies that promote social distancing remains high.
Since the beginning of March, social distancing measures implemented by state and local governments have been supported by more than 80% of Americans
This strong level of support is consistent across states with both Republican and Democratic governors
Americans under 35 remain the least likely to support these measures. This is evident in the strong positive correlation between age and likelihood of strong agreements with the closure of bars, restaurants and gyms (28%, 27%, 28% differences between 18-34 and 65+ respectively)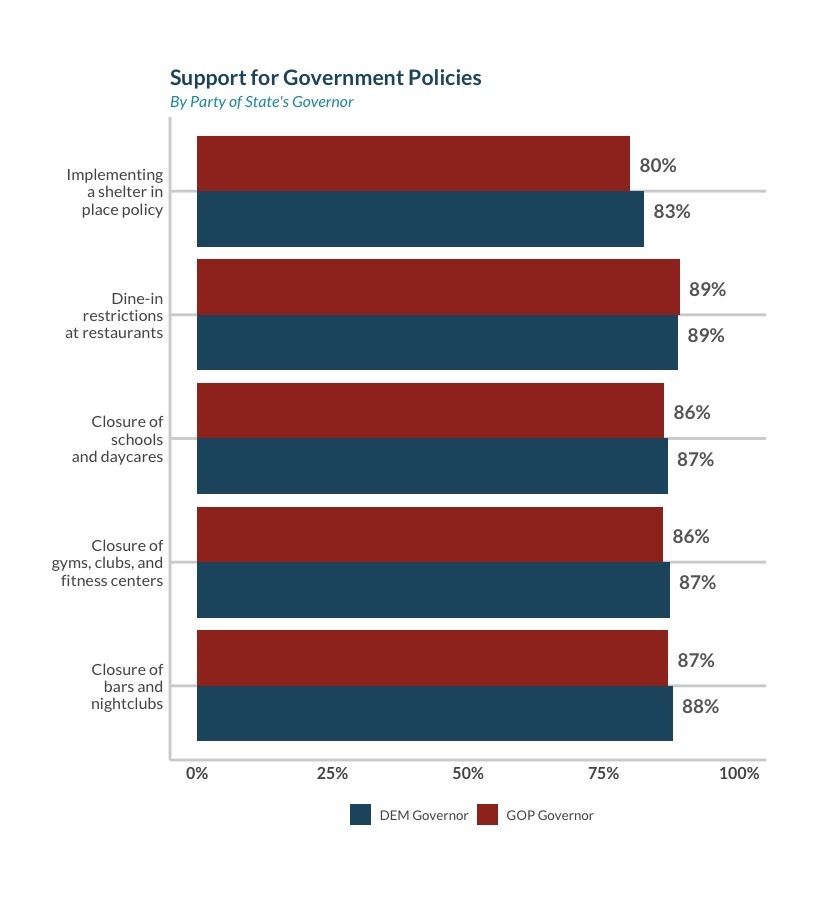 Week of April 10
Almost 60% reported they or an immediate family member have experienced some form of financial hardship. This number is particularly high among Hispanic adults.
28% of Hispanics say they or a family member lost a job due to COVID-19, much higher than African American (15%), Asian (11%) and White (11%) respondents
Hispanic participants also report losing income over reduced hours/fewer shifts (43%) more frequently than African American (30%), Asian (26%) and White (26%) participants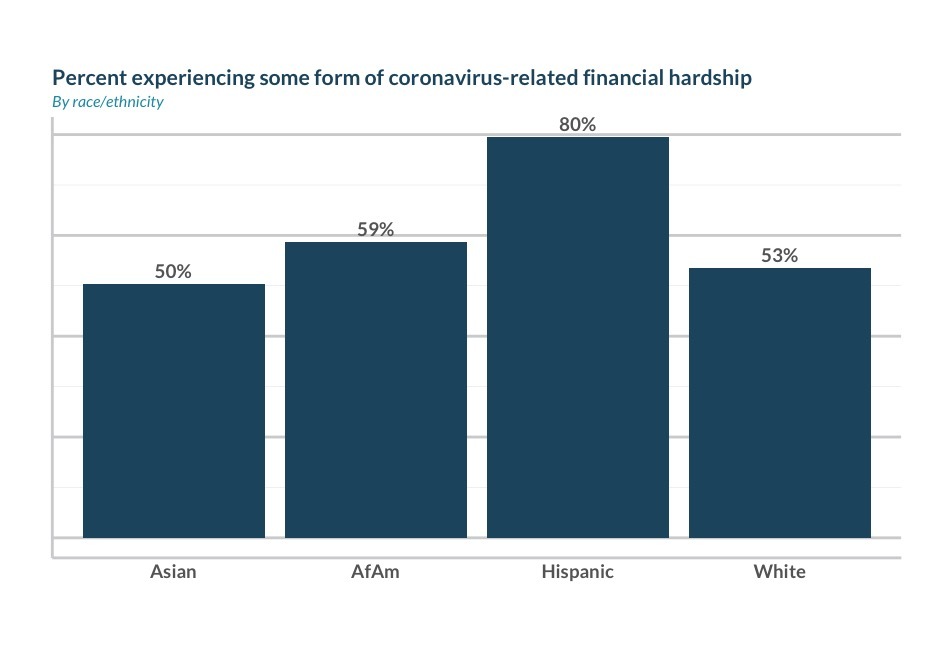 Week of April 10
People who have been impacted by COVID-19 either financially or medically have left their homes for social, recreational or religious gatherings more frequently than those who haven't been impacted.
63% of all respondents have not left their house in the last week, while only 10% have left daily or more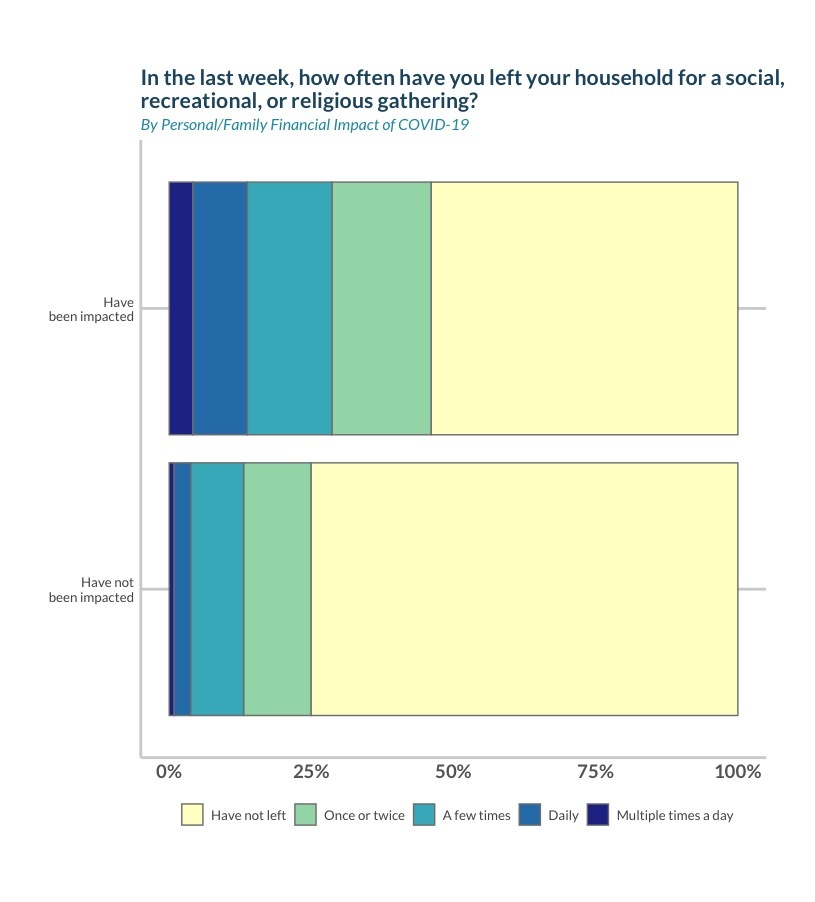 Week of April 10
Contact Us About This Research
Do you have questions about this research? Would you like to talk with us about how we can drill down and find more detailed insights that are specific to your business or to your local markets? Please fill out the form below and leave us a message. A Civis expert will reach out to you and set up some time to better understand your needs.